$1.29 trillion
2020 IoT spending forecast
8.4 billion
Anticipated number of IoT devices deployed in 2017
How and Why IoT is Shifting Enterprise AI Strategy
THE INTERNET OF THINGS
As the Window to Enterprise AI
Sophisticated robots, drones, and automobiles on display at places like the world-famous Consumer Electronics Show (CES) are consumer playthings that, thus far, have won most of the media attention surrounding the Internet of Things (IoT) movement. But it is their industrial counterparts that are being used in tandem with artificial intelligence (AI) and machine learning (ML) techniques to transform operations in manufacturing, logistics, and asset management that will eventually have the biggest impact.
In fact, operational use cases in B2B contexts lead consumer applications in IoT spending and deployment. Forrester, for example, sees B2B operations (like fleet management in transportation, security and surveillance in government, inventory and warehouse management in retail, and industrial asset management in manufacturing) as the hottest areas of IoT growth. And it is a hot market, with , up 31 percent from 2016, and with IoT spending forecast to reach $1.29 trillion worldwide by 2020.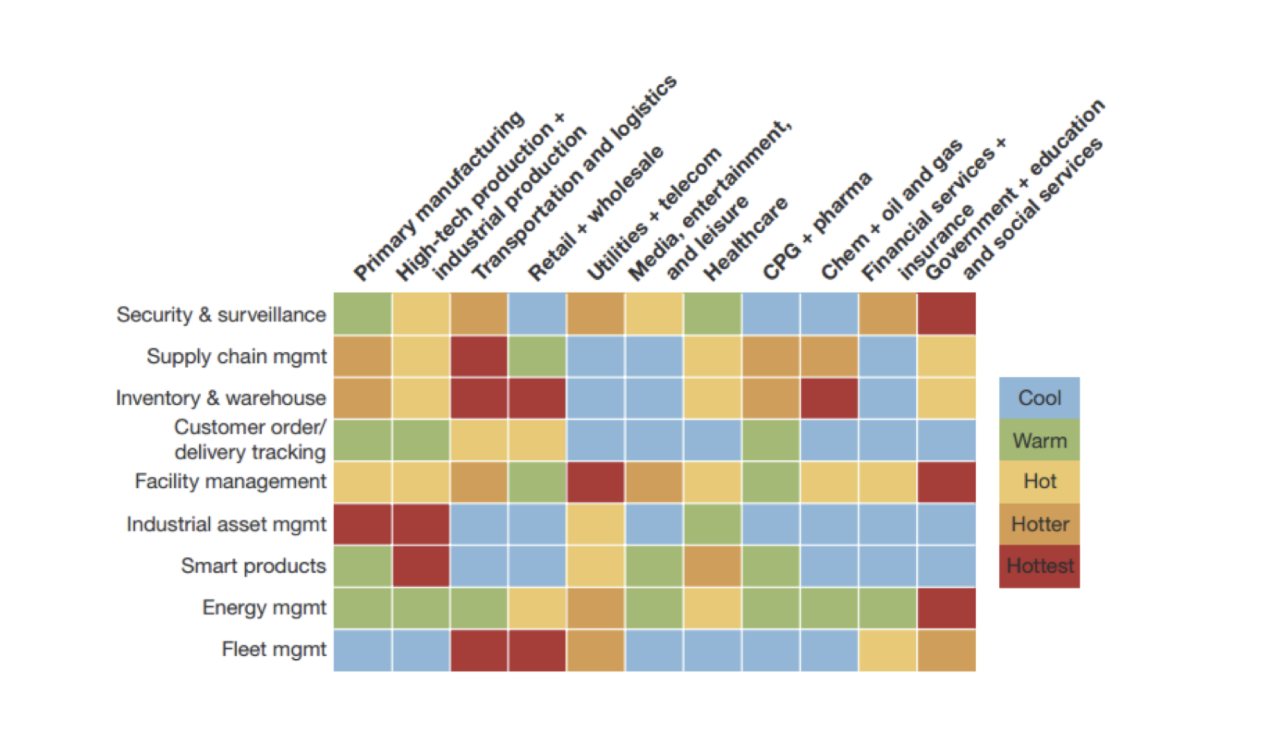 Traditional B2B industries and industrial applications make up the fastest growing IoT segments.